Hi all.
Ever since I bought and fitted the early Moto-Lita steering wheel many years ago,I have been meaning to get round to restoring it!
The lacquer was almost all gone and the wood was getting really grubby from dirty oily hands when tinkering.
I just gave it a quick clean with wire wool and thinners every now and then!
Even when I repainted the V8 over a year ago it was on my to do list,
Finally,
I did a small favour for my mate Edd who restores antiques,and in return he has 2pack clear coated the wheel for me!!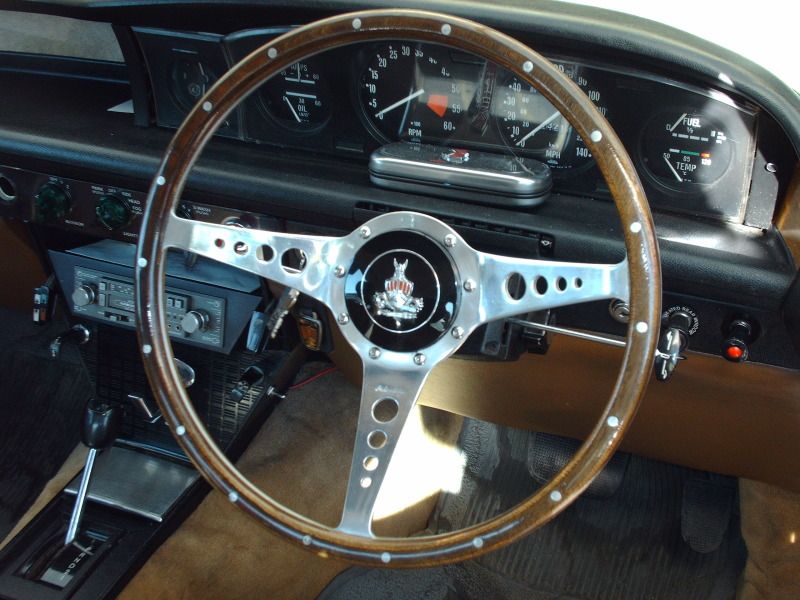 I am not going to polish the alloy to a mirror finish,as thats too bling,well just enough to keep it sparkling. 8)
I have carefully trimmed down the outer edge of the P5 badge,so it sits nice and flush and secure in the 3 1/2" hole,but is easy to pry out if I need to.