With a day off work today, I decided it was time to have a go at fitting four of these...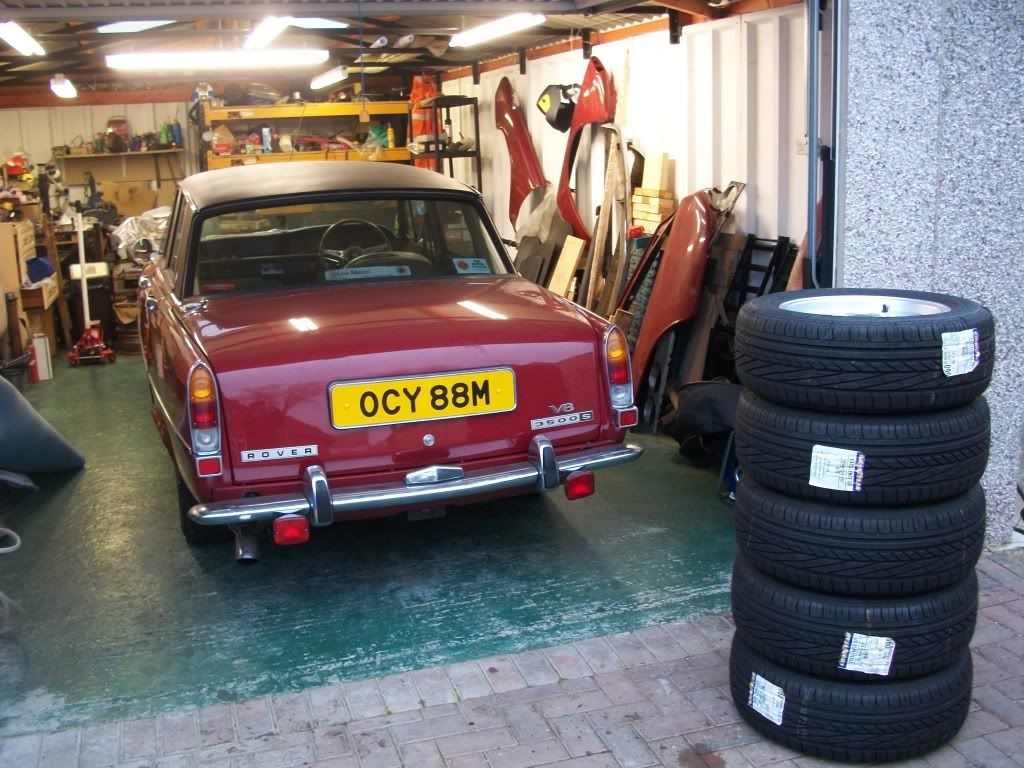 Picked up from a chap on the SD1 forum, they're 6.5J x 15" Vitesse alloys. Powder coated in Silver Sparkle and shod with new Goodyear Excellence 205/60 R15's.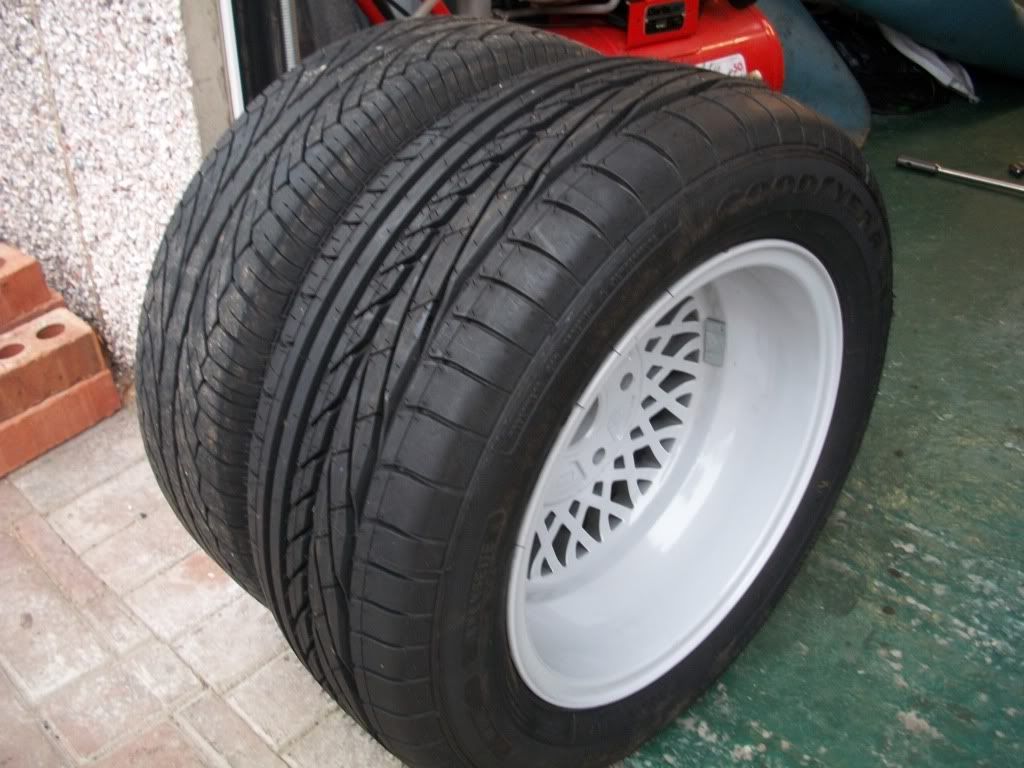 Forearmed with quattro's thread and his tribulations with wheel studs, I got hold of 20 S/H SD1 front studs from a good guy called Hugh that Colin (arthuy) put me onto. Hugh even threw in a couple of SD1 grease caps as a bonus.
N/S rear studs removed...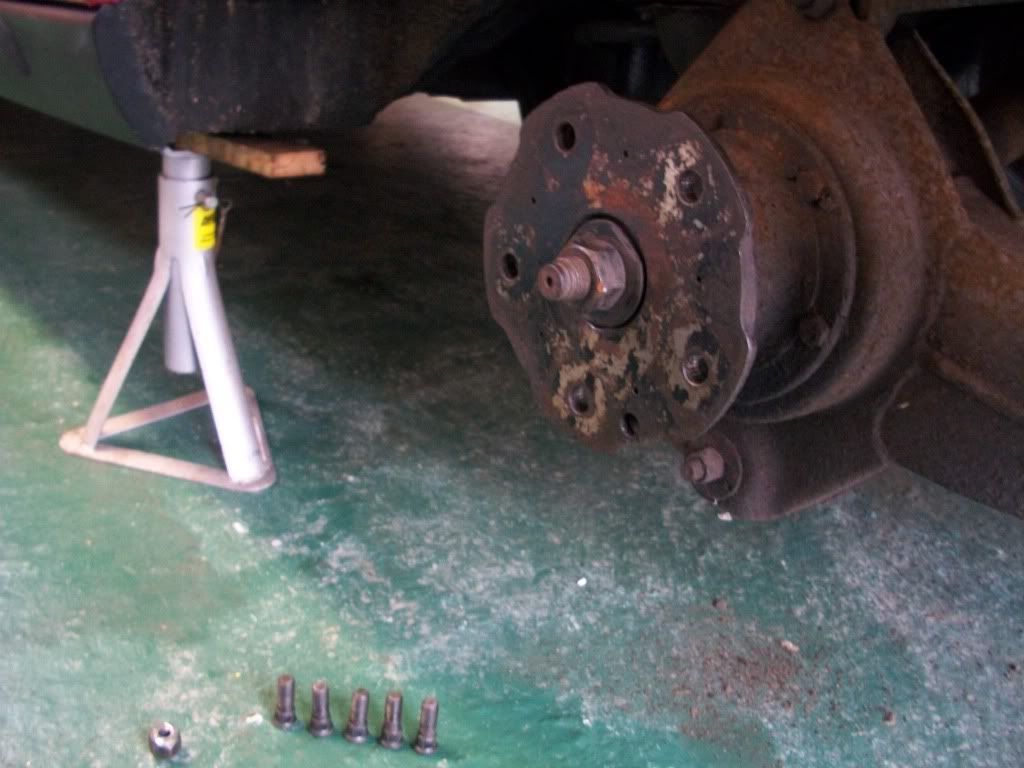 As it turned out the front studs came out fairly easily but the rears needed some serious persuasion...so much for my idea of using a G clamp and socket...not a chance!
Had to sacrifice an old wheelnut to protect the end of the studs.
Winding the SD1 studs in...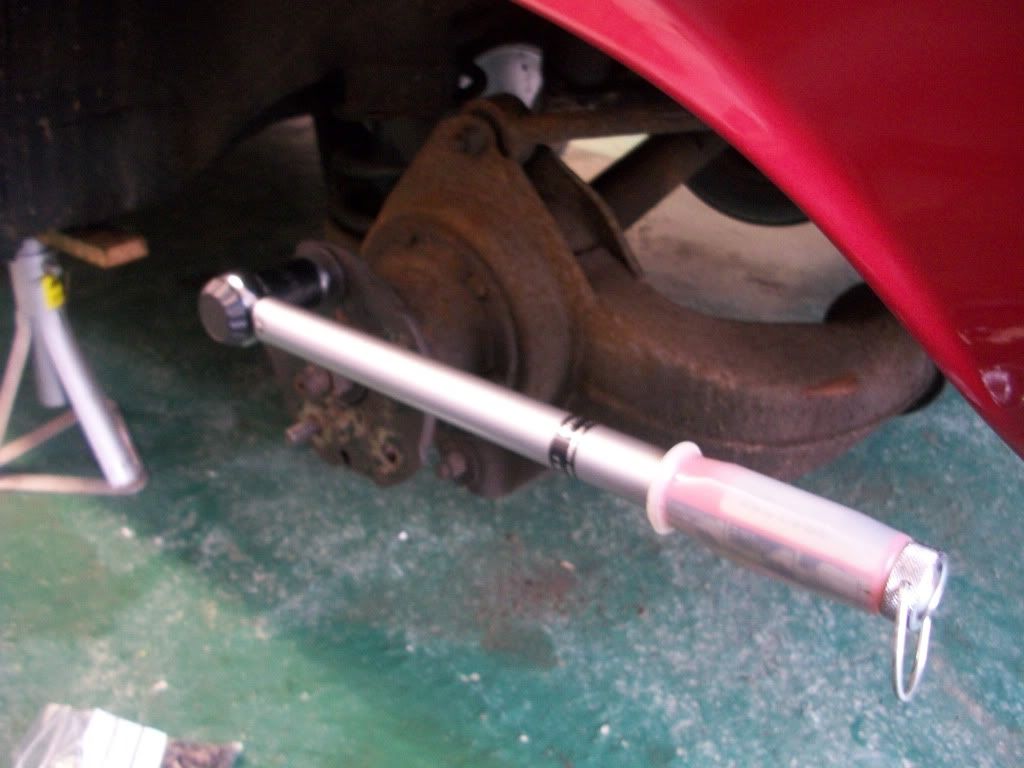 Looking good!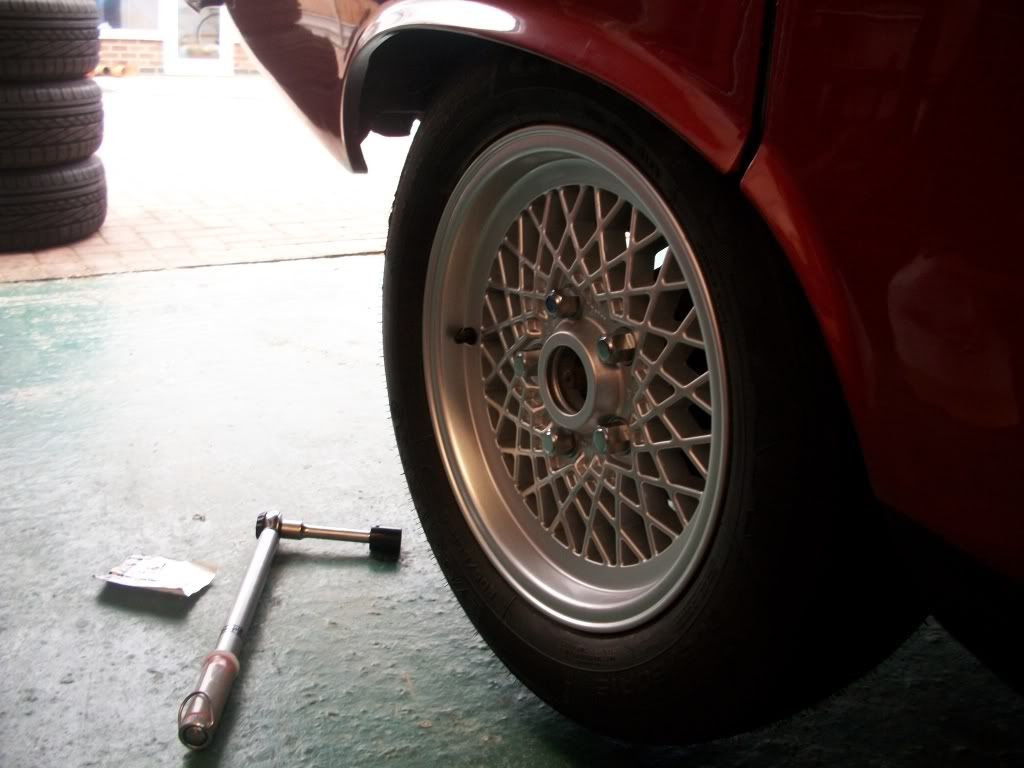 Hubs look very strange with no studs I think...
O/S front with SD1 grease cap fitted...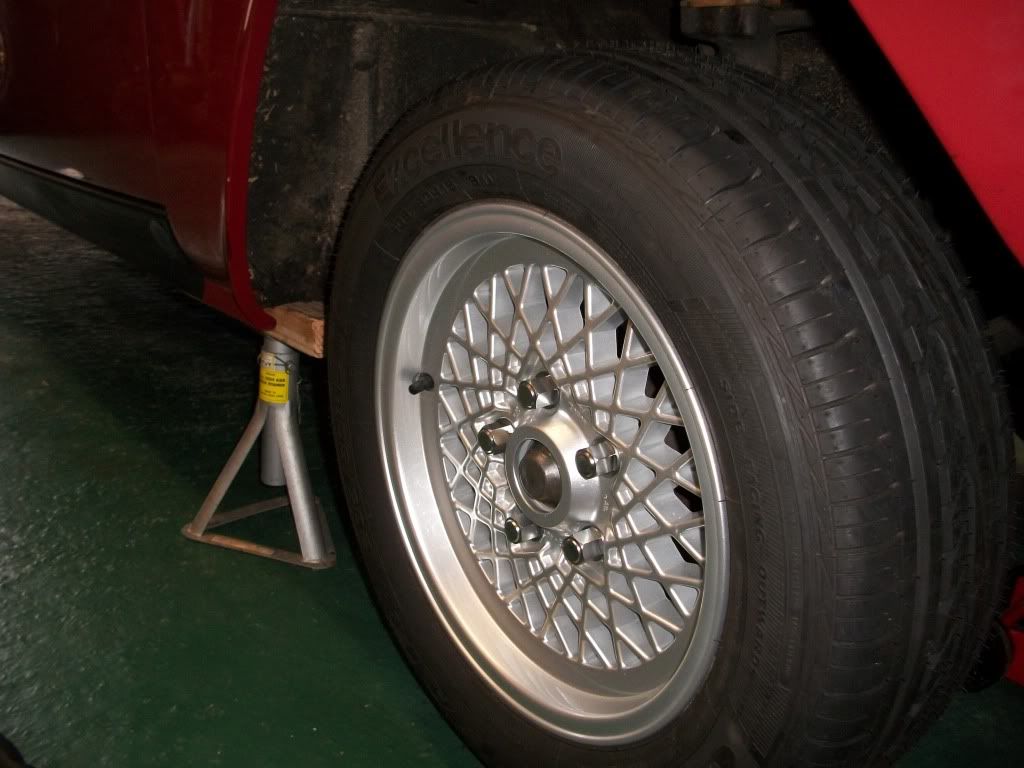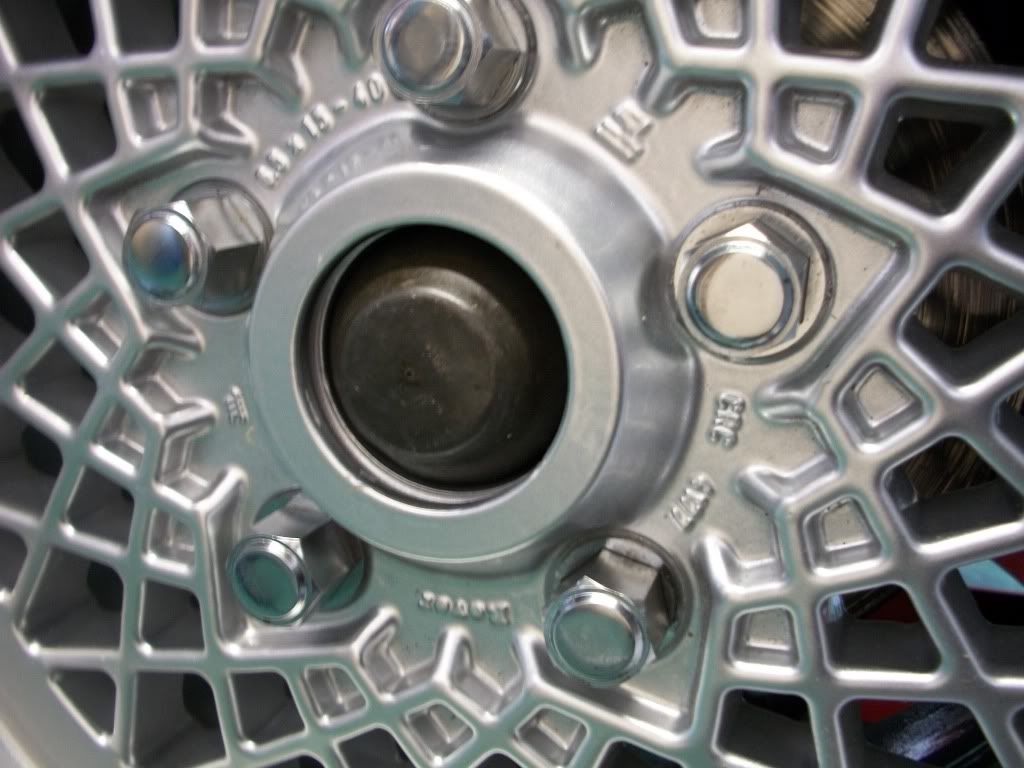 Couldn't resist fitting a shiny new Rimmer's centre...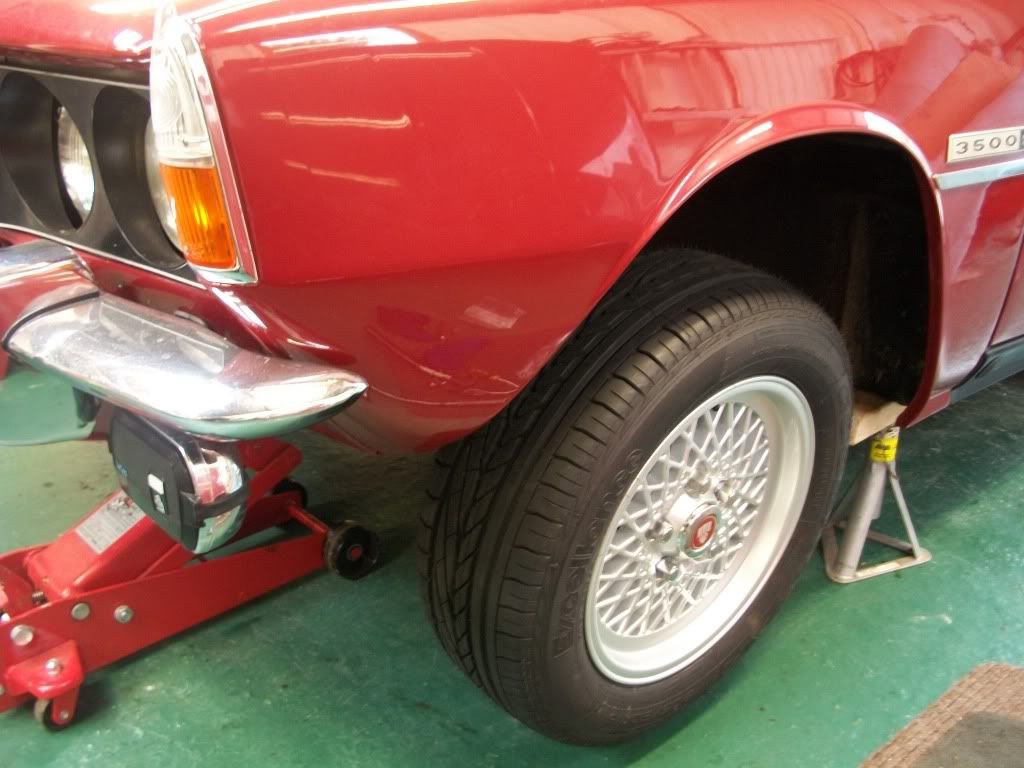 So...time for the serious bit...D post clearance. :roll:
I think I may have some issues to sort here...
Bearing in mind the car's unladen - almost empty tank, only the driver's seat fitted...and no people! - there's about 18mm or so clearance on the nearside and a tad
less
on the offside.
What does the team think?