As the subject of these cropped up in a recent thread I thought I'd give them a little thread of their own. I still have some from the previous batch, but I think I could probably do some more if the demand was there. It's all on a wipe-clean laminated A4 sheet, with room on the back for notes, which providing you use the right sort of pen is also wipe clean for re-use. It's aimed at the P5B/P6B/SD1 engines rather than anything later, and although you'll find most of the info in the WM, this puts it all in one place to save time hunting each item down in the book, and all in an easy to use format. It also saves your WM from getting dirty on the job. See here how it was specifically designed to sit on the rear of the heads being held by the engine breather hose during use......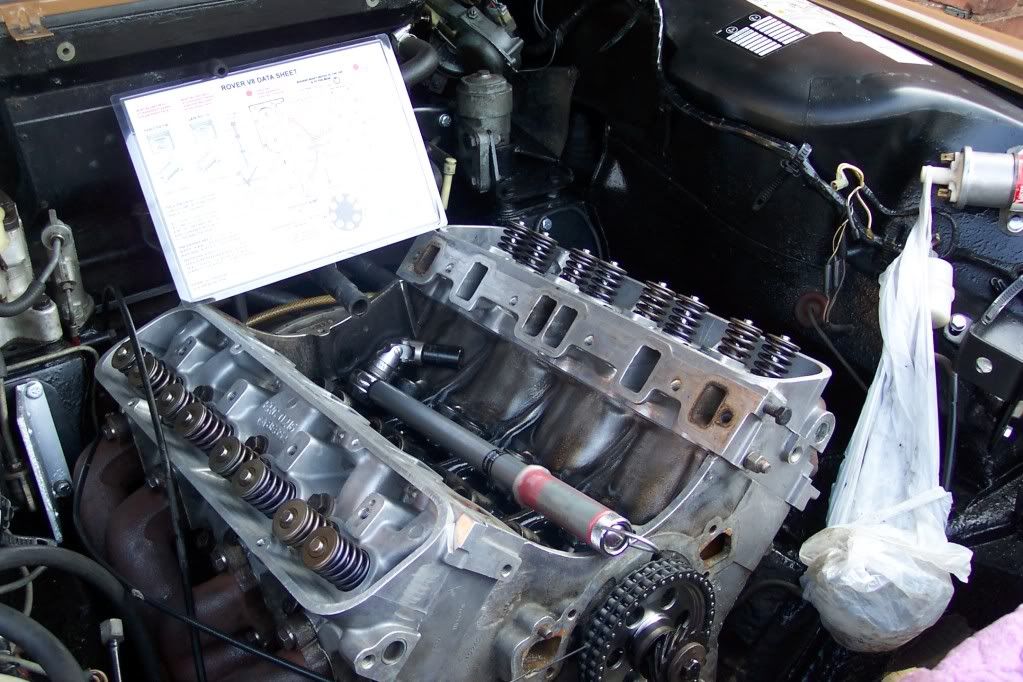 Thanks to Vaultsman for the pic, who (I hope) is a previous satisfied customer.
Price, including current UK P&P is £8.50.
If anyone's interested, send me a PM.