Well-Known Member
Staff member
After changing the engine oil recently, I decided to have a general look around whilst lying underneath. Apart from the intention to drive to Newcastle, which is about 2 hours north of Sydney, there was nothing that prompted my decision.
As it transpired, I noted that the paint beneath the O/S shock absorber mount had a crack in it. Ringing an alarm bell I scraped the paint off to find what I feared, a fatigue crack in the base unit.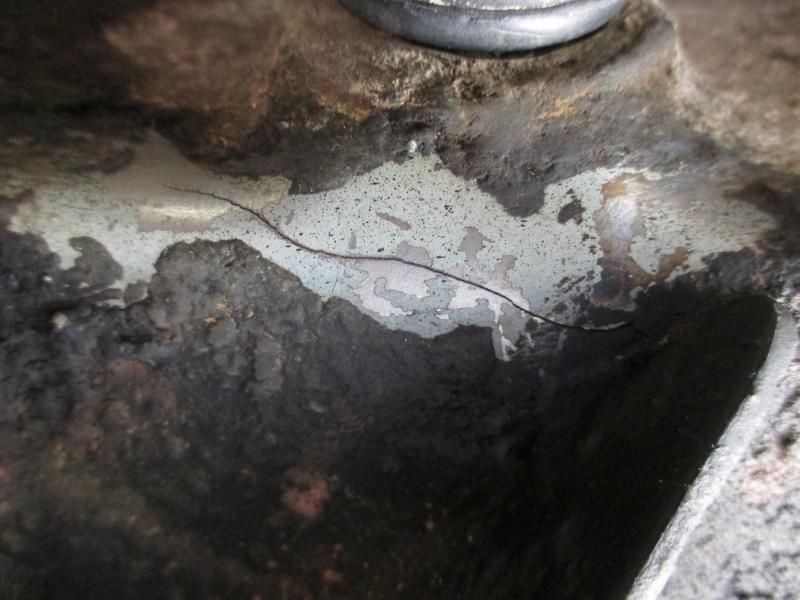 Inspection of the N/S revealed a similar situation. After scraping the bitumen paint off then sanding off the undercoat, it was obvious that there was no corrosion evident, so that was not the cause, rather the substantial mileage that my Rover has covered, around 313,000 Miles (504,000km) at the time being the initiator.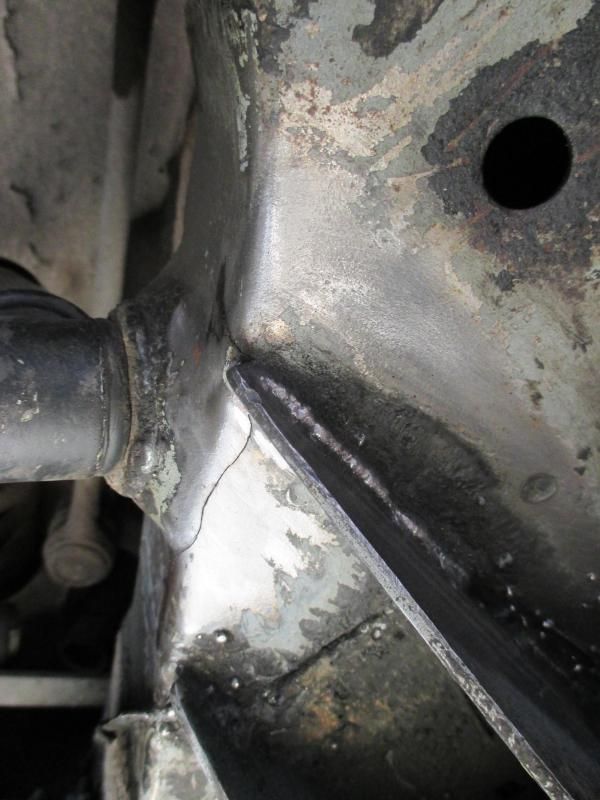 Some chassis stiffeners as they are referred to were ordered, and arrangements made for their fitment. It should be noted that this is a known point of failure, especially when corrosion of the base unit in this location is evident. The shock mounting can rip right out of the base unit, which could be very dangerous indeed depending upon the situation at the time.
I must admit that I have never seen this happen to another Rover, nor have I ever heard of such happening, but the fact that the stiffeners are available suggests that there have been other occurrences.
The cracks were drilled at both points of origin and termination so as to prevent stress risers and then all were welded up. The stiffeners were then welded into place.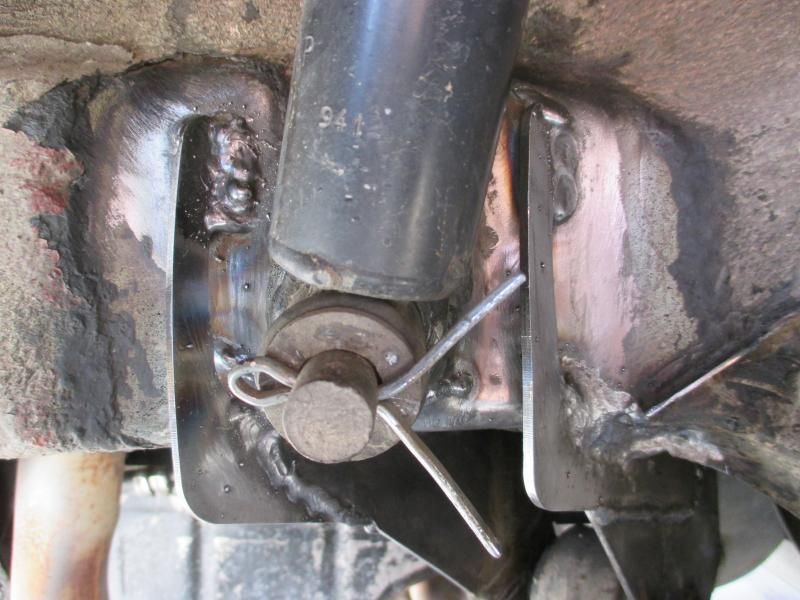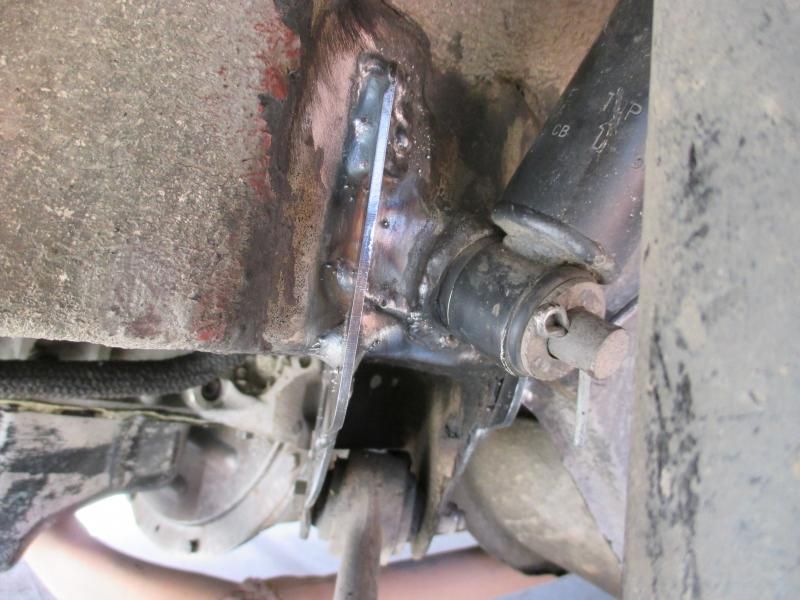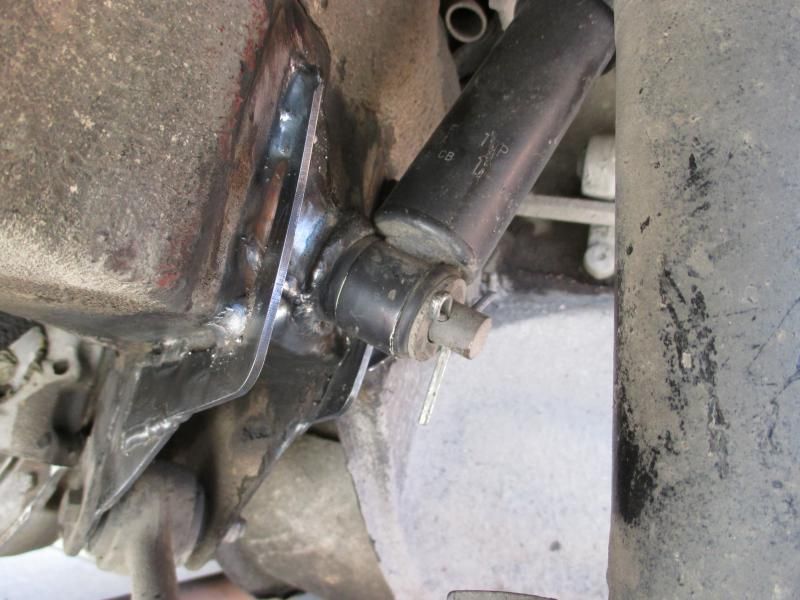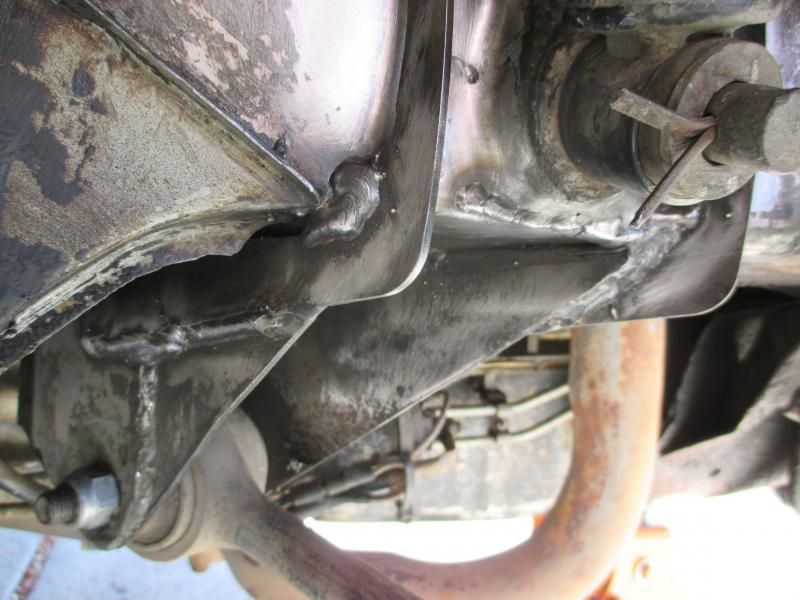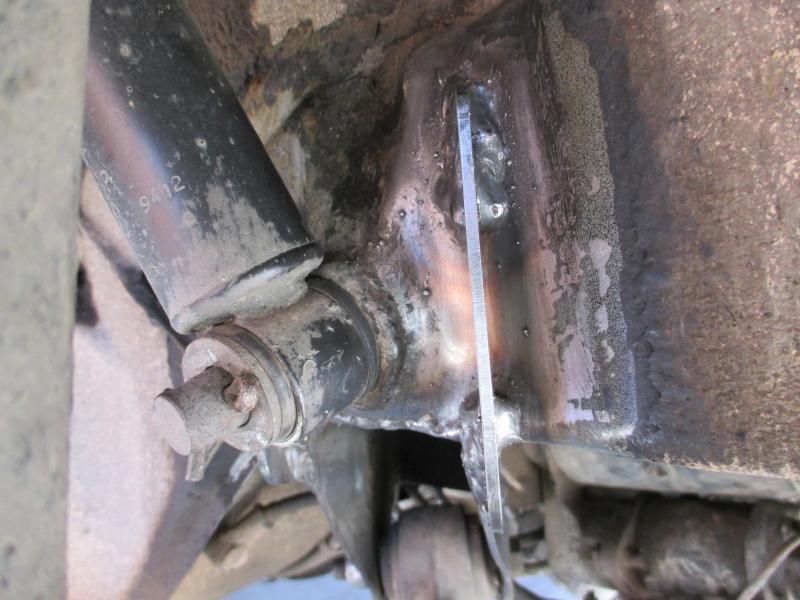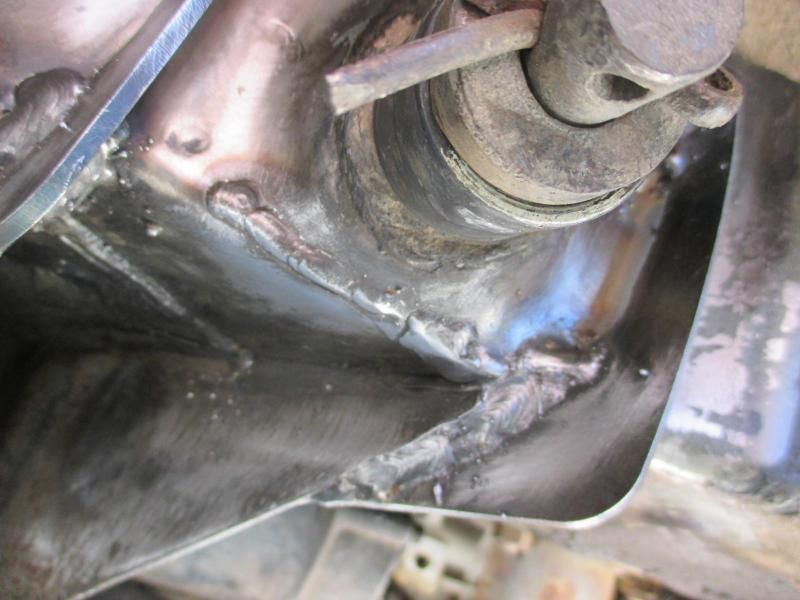 After that, two coats of POR 15 were applied then the following day one coat of bitumen paint. There is one more coat of bitumen paint still to be applied.
I am very happy with the outcome, with the installation of the stiffeners in theory ensuring that the problem won't occur again.
Ron.